ABOUT THE DEPARTMENT
VISION
To deliver outstanding computer science education and conducting research of high distinction.
To evolve as a centre of computer excellence with international reputation and to adapt to the rapid advancements in the specialized field.
MISSION
To provide the highest quality education in computer science.
To produce graduates who are innovative, confident and able to think critically in computer education.
To be engaged in local, state, and national issues to the benefit of both the public and private sector in computer world.
AICTE Recognized
ESTABLISHMENT OF COURSES
CORE OBJECTIVES
Demonstrate proficiency in problem-solving techniques using the computer
Demonstrate proficiency in at least two high-level programming languages and two operating systems.
Demonstrate proficiency in the analysis of complex problems and the synthesis of solutions to those problems.
Demonstrate comprehension of modern software engineering principles.
Demonstrate a breadth and depth of knowledge in the discipline of computer Application.
Department infrastructure
Class Rooms 6
Tutorial Class Rooms 2
ICT Class Rooms 2
Staff Room 1
H.O.D Room 1
Faculty strength and expertise
Our dedicated teaching and non-teaching staff members. We personally take care of students as mentor and try to solve their problems so that they can focus effectively on their studies.
FACULTY PROFILE
| Name of the Teacher | Educational Qualification | Experience(Months) | Awards & achievements |
| --- | --- | --- | --- |
| DR.R.MARUTHI | Ph.D | 192 | Best Researcher Award |
| DR. AV. SEETHALAKSHMI | Ph.D | 180 | |
| DR. P.SATHYA | Ph.D | 42 | |
| Dr.A.AYUBKHAN | Ph.D | 120 | |
| DR.G.PREETHI | Ph.D | 200 | |
| G.GAYATHRI | MCA,M.PHIL.,, | 200 | |
| P. KARTHIKEYAN | MCA,M.PHIL.,, | 190 | |
| P.KARTHIK | MCA,M.PHIL.,, | 75 | |
| M.AARTHI | MCA,M.PHIL.,, | 48 | |
| S.UMASHANKAR | MCA,M.PHIL.,, | 84 | |
| B.VATCHALA | MCA,M.PHIL.,, | 120 | Best Faculty Award |
| R.RAJAYOGESHWARI | MCA,M.PHIL.,, | 30 | |
LEARNING INFRASTRUCTURE
LIBRARY FACILITIES
LIST OF BOOKS AND JOURNALS:
Dept. Library
No. of Titles
68
No. of Volumes
356
List of Journals subscribed
| Journal Name | Numbers |
| --- | --- |
| AICTE – Indest – IEL Online (IEEE) | 73 |
| Oxford University Press online Journal | 10 |
| AICTE-Indest-Online (Science Direct online) | 24 |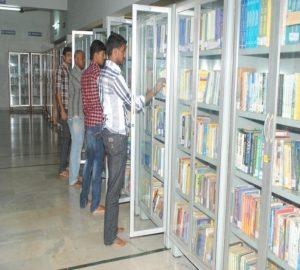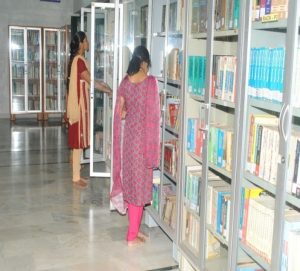 CO-CURRICULAR ACTIVITIES BY THE DEPARTMENT