I am greatly rejoiced and proudly place on record the fact that Ponnaiyah Ramajayam College has become PRIST – the visionary dream of this humble servent of education-whose little mission, a decade ago to transform a small college into a big one has gradually unfolded into a glorified tangible reality becoming PRIST. This blossoming of PRIST testifies to countless, sleepless nights of contemplation and planning coursing through my pursuit and progress with sweat and labour. "PRIST is my dream come true".
I have always stood in reverence to any kind or form of Education. Education is the manifestation of love and my most cherished possession. Education drives away ignorance and through illumination it emboldens a man to a righteous thought and action. It empowers a woman and enlarges the horizon of her mind. It energises a society and enables a man to earn his living with respect and praise. Hence my love for it. PRIST therefore is the fruit of my labour and love.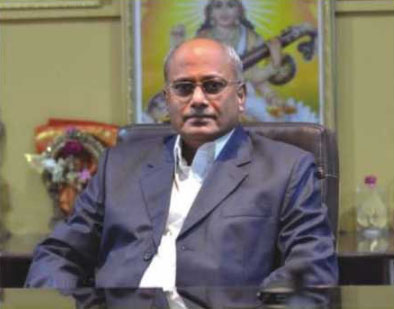 Several of my friends, well wishers and all my teachers here have stood shoulder to shoulder with me throughout my arduous journey to realise the fruition of a small dream of mine set in motion some years ago – when I founded the Ponnaiyah Ramajayam College in 1994.
PRIST aims at carrying ahead the torch of learning further ahead, with added strength, courseware, qualitative dissemination of knowledge, virtue and morality. In to a state of perfect maturation may it become a brilliant morning star in the firmament of higher education, Research and an unending contribution to man and his society.
I whole heartedly thank the parents who in their faith have been patronising the initiatives in my endless drive of making PRIST an ideal place for their children to learn and to become worthy citizens.
I wish the best of fortune, peace and prosperity to all those who contribute to the noble task of spreading education and its manifest qualities, aims and objectives.