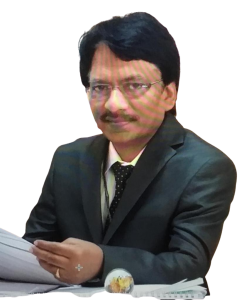 Dr. T.V. CHRISTY, M.E., Ph.D
VICE – CHANCELLOR
A Professor of Mechanical Engineering, Dr.T.V.Christy, holds a Ph.D. from Anna University, South India. A member of the Institution of Mechanical Engineers, he took his Master's degree in Engineering from Annamalai University. A passionate Teacher and a seasoned academic administrator, he has an extensive academic and administrative leadership experience spanning over 33 years during which time he served in Deemed and Affiliating Universities in Tamil Nadu and Puducherry, India and in the education sector in the Arabian Gulf, in various capacities including Head of the Department, Principal, Director and Dean. He has had the privilege of getting involved in academic governance through Chairmanship of Boards of Studies, Academic Council and Institutional governance through the Board of Management. As the Department/School Chair he has successfully led on various occasions the faculty teams while presenting credentials to various accrediting agencies.
During his career path, he has been an active researcher, too. His research interests include domains such as friction stir welding, metal matrix composites, metallic foams for armament applications and bio-fibres. He has undertaken major collaborative research projects sponsored by the Naval Research Board and Combat Vehicle Research & Development Establishment of the Defense Research & Development Organization, Government of India. Apart from successfully guiding Ph.D. research scholars and reviewing international journal articles he has also published his work in national and international peer reviewed journals.